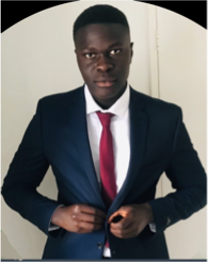 Destinations Pathway of Year 13 Student – From UTC to University
Positive Destinations of Robert Gomez, Year 13 student (2019-20)
Robert Gomez joined Bucks UTC at Year 12 or Sixth Form in September 2018. He decided to move from Grange School after hearing about Bucks UTC at a careers fair and became interested in the type of courses offered and the approach to classes was very different. Finishing a BTEC level 3 extended diploma in construction and built environment in 2020 he was delighted to receive three university offers. He's since been involved in multiple pathways and the end destinations resulted in university offers.
"My time at the Bucks UTC has been amazing! The environment enabled me to connect with teachers on a partnership level rather than a 'teacher to student' relationship. I find that this partnership relationship with teachers makes learning much more engaging and provides an enjoyable environment."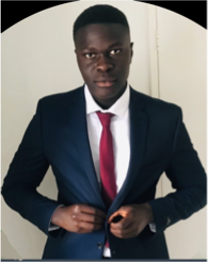 Morgan Sindall Construction & Infrastructure
In January 2020 Robert worked alongside Morgan Sindall Construction & Infrastructure in an internship as a Site Assistant based in High Wycombe.
"I undertook a week of work placement on a construction site with Morgan Sindall where I shadowed professionals in different job roles such as civil engineering, quantity surveying, and site management which allowed him to explore the different career roles available within the construction industry.

Then in February 2020 I worked at a site in Aylesbury where I was given the opportunity to spend two weeks with Morgan Sindall on a construction site. I carried out tasks set by the management team in relation to design management and quantity surveying which were also used in assistance of a live project."
In February 2020 Robert had his first internship placement at Ridge and Partners LLP for Architectural shadowing.
"The employer sponsorships attached to the school allowed me to undertake work placements and the teachers make it an easy process for you to get these placements. "
Robert shadowed architects in the Ridge design office to explore the daily work routine of architects and was introduced to design software's (Enscape and Rhino 3D) and carried out extensive research which enabled him to use the softwares.
He was also given a brief to create a project based on a real-life site. He designed a modern three-bedroom house with regards using software's that he was not familiar with.
Enrichment is an important part of building young people for life skills and confidence. Bucks UTC offer so much to all their students.
"With the school's connections, I attended the World City Links in Beijing, China (2019) which I can without a doubt say that was been the best experience of my life."
This project was a group project carried out in the Young Architect summer internship. The site is located in Somers Town in London. Robert's main involvement was in the design stages. The structure is a community garden that will be used to bring the community together. Considering the circular economy, the building will be constructed from recycled materials such as plastic sourced from the River Thames and timber. The plants will be carefully chosen as some of them will also help people with depression or mental strains.
Final Destinations – be it Apprenticeship or University
In December 2020 Robert was happy to receive four university offers and will be going to De Montfort University in Leicester to study Architecture. Bucks UTC is proud of our students' progress and thrilled to share this particular Pathway.
"There is no doubt Bucks UTC shaped me for my future. Be it apprenticeship route or university route; I feel I am shaped to undertake either route."
Read more of our positive student pathways here.